Dr. DAMLE LIBRARY PROFILE
Bajaj College of Science Library, Wardha is committed to fulfilling its mission by acquiring the requisite information and documents to cater to the needs of its borrowers to help them in achieving excellence in teaching and learning. The library is committed to the Five laws of library science formulated by the father of library science in India, Dr.S.R.Ranganathan.
Books are for use.
Every reader his/ her book.
Every book its reader.
Save the time of the reader.
Library is a growing organism.
Historic View
The college was established in the year 1962. Likewise, the library of the college came into existence in the same year. Initially, it was housed in a very small room.  
Presently the library is housed in 625.324 Sq.mt. the area wherein there is a separate Reading Room, Reference Section, Issue Counter, Stack Rooms, and Bound Volume Room. The capacity of reading room is to accommodate 150 readers. A separate arrangement is done for faculties to study in the library.
For the smooth working of the library, we have Library Committee. Meetings of the library committee are held regularly to streamline the functioning of the library.
At present, the structure of the library committee is as follows-
P. V. Tekade ( Offg. Principal) Chairman
V.M.Ghodki Member
S.S.Zade Member
Ms. M.R.Chandrakar Member
P F. Dhabarde Member
Ms. Ulka Bidwai Member
P. A. Saudagar Member
Dr D. D. Naik Member
S.R. Tiple Member
P. B. Bhoyar Secretary/Librarian 
Working Hours of the Library
The library is kept open on all working days from –
Monday to Friday : 9 A.M. to 5.30 P.M. And
Friday to Saturday: 8.00 A.M. to 3.00 P.M.
House Keeping Operations of the Library
1. Classification
Books are classified according to Dewey Decimal Classification Scheme. Every rack is provided with signboards of subjects.
2.  Cataloguing
Previously Card Catalogues according to the subject, title and author were prepared and subject-wise book catalogs were also prepared. With the advent of computerization, these traditional methods are discontinued. Now the catalog of library collection can be accessed on computers using various options, such as author, title, subject, any word in author or title, Boolean search, etc. Terminals are provided in the reading room for access to Open Access Public Catalogue ( Web OPAC).
3. Circulation
B.Sc. Part I students are issued 1 BT. Students of B.Sc. Part II, III, M.Sc. Part I and II are issued 2 Library Borrower's Tickets (BT). SC/ST/OBC students of undergraduate classes are provided additional BT on which they are allowed to issue a book from the specified collection in addition to their normal quota. Students are issued the books twice in a week on the specified days and times. Undergraduate students are allowed to keep the books for a period of 6 days and Postgraduate students are allowed to keep the books for 10 days. There is closed access for undergraduate students. However, the students who have scored more than 60 % marks in the previous examination are allowed to have open access. All postgraduate students and faculties have open access. On average, there is a transaction of 60 books per day.
Collection of Books
The library has a very good collection of books and journals on different subjects. At the end of 2022-23 sessions, we have 45335 books, out of which there are 29761 textbooks, 2326 reference books, and 13248 other books. Some of our pride collection includes- Ø Encyclopedia Britannica
Cambridge Natural History
Scientific American Resource Library
Encyclopedia of Natural History & Ecology
International Wild Life Encyclopedia
McGraw-Hill Encyclopedia of Science &Technology
Encyclopedia Americana
Bharatiya Sanskriti Kosh
Marathi Vishwakosh
Tropica
Botanica
A rich collection of Flora's
Reading Room Facility
Some specific textbooks of each subject, syllabus, previous years'    university exam question paper sets, newspapers, and Journals/Periodicals are available in the reading room for students and staff for reference and reading. In addition, Reference Section is also located in the reading room. The Career and Competitive exam books for different competitive exams are arranged in separate bookcases.
Internet Facility
The library is having two broadband connections with unlimited usage    and terminals in the reading room are connected to LAN. By using a proxy server the internet is being accessed by the staff and students on 10 machines.
INFLIBNET Facility
The library is a member of the INFLIBNET N-List program. Our users are provided with a user ID and password to log in. The resources available therein are accessed by our users in the library as well as from their departments.
Reprography Facility
The library is having Canon photocopying machine. Students, faculty and staff avail of the reprography facility at nominal charges.
Audio Video Facility
Through this service, the library provides audio and video CD etc. (with audio/video and viewing facilities).
Display of New Arrivals
New titles procured in the library are displayed for a period of 15 days in glass door display racks mounted in the reading room. There are 2 periodical display racks in the reading room where in 50 journals/ periodicals can be displayed.
This facility makes users aware of the new collection added to the library.
Books on Deposit Basis
Students are allowed to issue books on a deposit basis one month before the examination which they can keep up to the examination. On average, about 100 students are benefited every year.
Orientation to Users
Librarians and library staff guide the users from time to time regarding searching of documents, use of OPAC, the internet, and use of reference sources, etc.
Computerization of Library
The library is fully computerized using customized software
'AUTOLIB'. All transactions are carried out in an automated environment. All the books are provided with barcodes so as to avoid mistakes in manual feeding. A Barcode scanner is available in the library for barcode scanning. Our software is installed in IBM Server and all machines are in LAN. Terminals are provided in the reading room for access of OPAC and the Internet.
Healthy Practices
Working in an automated environment
Online Public Access Catalogue (OPAC)
Reprography
Free Internet access
Display of new arrivals
Issue of books on a deposit basis during the exam period
Orientation to users
CCTV Cameras surveillance in the library.
Suggestion box 
STATISTICAL DATA OF LIBRARY COLLECTIONS  
TOTAL NUMBER OF BOOKS                                  45335        
Text                                                                             29761
Reference                                                                 2326                             
Other                                                                        13248
TOTAL NUMBER OF BOUND VOLUMES              1704                                                   
TOTAL NUMBER OF JOURNALS                             31
TOTAL NUMBER OF PERIODICALS                        19
TOTAL NUMBER OF NEWS PAPERS                     18                                                                
TOTAL NUMBER OF MULTIMEDIA
COLLECTION                                                            371
    Library Staff
                                                    Librarian
                                                    Mr. Praful B. Bhoyar
                                                    L. I. Sc., SET, M. Phil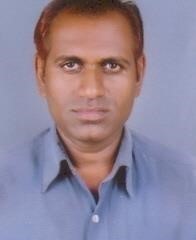 Library Clerk
                                                   Shri. S. S. SAWARKAR
      Supporting Staff
    Shri. P.D.Hajare                 Shri. M.M.Tatte                     Shri B.G.Waghade 
For more details visit website : Click Here
For Web OPAC : Click Here
INFLIBNET N-LIST : Click Here