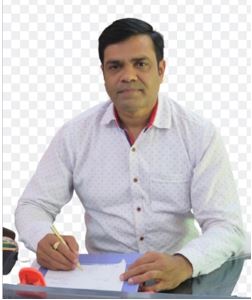 Prof. Pradip .V. Tekade
We, at Bajaj College of Science (BCS), Wardha ensure value-based quality education which motivates and empowers our stakeholders to be lifelong learners and added values to the society. Our education system expects that the institute should meet the individual requirements. At BCS, education isn't just the quantum of information that's put into an individual's brain. We want all our students to achieve their full eventuality. Our task is to make it possible, and our charge is to give a platform for the same. We are committed to the success of all students by the delivery of an enriching, student centred, balanced, and interesting programme. Teachers at BCS are well qualified and are committed to supporting literacy experience through quality instruction and guidance. Our team works to give students with differentiated support for specific requirements in both academically and socially. I believe that the purpose of science education is to solve problems of society and make the world a happy place to live. BCS gives important significance to co-curricular and extracurricular activities for the overall development of the students. BCS does give high precedence to the safety of the students. We are open to the society for fruitful participation and suggestions. We are eager to work with our parent community in supporting their ward in their education. We always strive to make strong parent-teacher-alumni relationships which is veritably important for the academic success of our students. We truly have a fantastic academy with a probative and involved community, devoted and largely skilful staff, excellent resources and structures and the most fantastic students to work with. The college has been regularly conducting the webinars for students and faculties on various aspects of Life Sciences, Mathematical Sciences, Start-up programmes, Entrepreneurship, IPR, etc. We're veritably sure that with the help of all the stakeholders and with their nonstop support, we will be suitable to take our institute to the coming proudest position of excellence. My commitment to our community is to lead with enthusiasm and passion to enable us to reach our pretensions.
Our next end goals:
To enhance training & placement/ internship for students.
To include need-based research in curriculum: agriculture/life science projects from faculty/students.
To prepare for the 4th cycle of NAAC accreditation – Dec. 22/Jan. 23.
To commence new academic programmes from next academic year.
To work on roadmap for implementation of National Education Policy (NEP).
Let us work together to make BCS more productive, it can be.