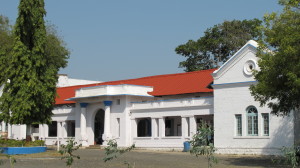 Bajaj College of Science was established in 1962 by Shiksha Mandal, with the prime objective of catering science education at Wardha. It is grant-in-aid college affiliated to Rashtrasant Tukadoji Maharaj Nagpur University, Nagpur and is recognized by UGC 2(f) and 12(B). It is a Linguistic Minority institution offering undergraduate, postgraduate and Ph.D. programmes in science.The college was the first institution to be accredited in the entire Vidarbha in 1999 and
recipient of three stars (***) by NAAC. There after it was again the first to be re-accredited in2006. It has recently been accredited by NAAC with the prestigious 'A' grade. The institution has a CGPA of 3.21 to its credit which is the second highest in Maharashtra, barring a fewcolleges in Mumbai. This is the very first college in entire Vidarbha that underwent the third meticulous cycle of accreditation.Prior to this achievement, the college has already been honoured with a status of College with Potential for Excellence (CPE) by UGC, New Delhi and selected under 'Star College Scheme by Govt. of India.Since its inception in 1962, the college has been progressing by leaps and bounds. The number of PG courses, Add-On courses, Ph.D. programmes, research facilities, recognized laboratories have enhanced. It is worth mentioning that more and more students from other Universities have started getting admitted to the college.
---
Our Inspiration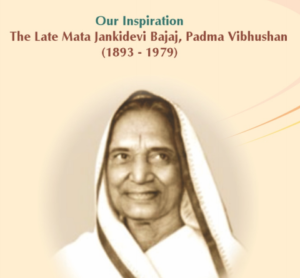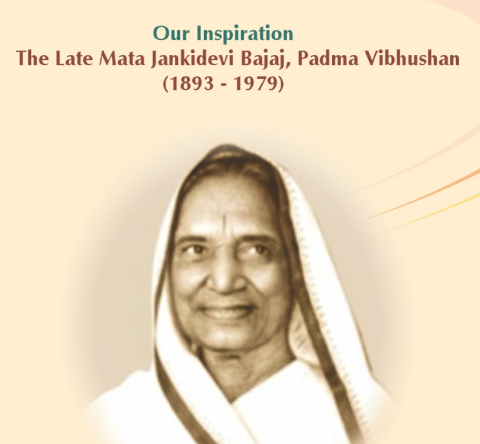 Jankidevi was as much a persona in her own right, as she was a dedicated wife to Jamnalalji. She didn't think twice before giving up her luxurious lifestyle when Jamnalalji adopted the Gandhian way of life. In the fight for her motherland's freedom, she even discarded foreign clothes and took to swadeshi and khadi. A progressive woman in thought, Jankidevi opposed orthodox customs of parda and untouchability and worked towards the upliftment of women.
After Jamnalalji's demise, and at the insistence of Gandhiji, Jankideviji committed herself to the cause of Go-seva becoming the President of the Goseva Sangh. She actively took part in Vinoba Bhave's 'Bhoodan' movement i.e. donation of land for the landless. Her innovative mind gave the idea of koopdan and she sought donation of wells from house to house. A revolutionary in spirit, Jankidevi undertook padyatras with Vinoba Bhave and was also actively involved in the Bhoodan, Koopdan, Gram Seva and Go-seva movements in post-independence period.
In recognition of her lifelong work, the Government of India honoured her with the Padma Vibhushan in 1956. In 1980, the Jamnalal Bajaj Foundation instituted a special award in her memory for women who are selflessly contributing for the development and welfare of women and children. The aura of her name continues to inspire every individual on the campus to work with a high level of dedication and commitment.
Documentary on Jankidevi Bajaj
---
Principal's Message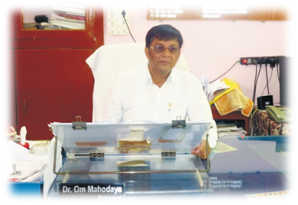 We are in the realm of enthusiasm since last couple of years as we are now an autonomous institution. No doubt, we are facing some new challanges in its execution but in spite of them, we have applied certain crucial steps in smooth functioning of the autonomy and with the co-ordination among the staff and co-operation from the students, it seems that we have launched it successfully. Our collective efforts would definitely give fruits with respect to career building in science education.
Evidently it is seen when our students crack examinations like Joint admission test for M.Sc. AM) conducted by IIT / NIT, get selected for Indian National Science Academy (INSA) internships and INSPIRE fellowships. It is always a moment of our pride when our students go for the higher studies in the topmost national institutes.
Besides the classroom teaching, specific co-curricular and extracurricular activities are implemented to explore hidden talent among the students. Timely scheduled examination and time bound result declaration become soothing to the students.
We are proud to mention that Bajaj College of Science is surging ahead by entering into international level. We have been recognized in "Study in India" project run by MHRD, Government of India which enabled us to admit the overseas students. The student from Bangladesh is the first admission under it. Besides this, MHRD also have identified the institution as IIC as per norms of innovation cell. Undoubtedly ,we may encounter many more challenges in future but we are committed to face them with our integrity.
Dr. Om Mahodaya
Principal
Bajaj College of Science, Wardha
---
Vision:
To contribute in building a new India through well educated, socially conscious students with good values and make such education accessible to students of this region. This is the reason our parent organization Shiksha Mandal came into being in 1914. Its credo "A century of nationalistic, value-based, quality education" expresses this vision.
Mission:
• To promote academic growth of students by running excellent graduate, post graduate and doctoral programs in Science
• To develop human potential to its fullest extent and inculcate sound human values in students
Aims and Objectives:
To be a center for quality education in science that requires:
1. Selection of teachers on merit and facilitation of their professional and personal growth.
2. A well thought out, systematic process of teaching and learning.
3. Provision of good infrastructure for learning; of laboratories, library, internet access, etc.
4. Creation and sustenance of a positive environment for learning, having a good work culture.
5. Encouragement of curiosity and experimentation by students and teachers.