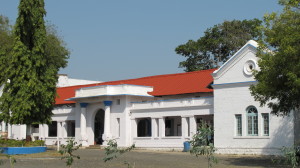 Jankidevi Bajaj College of Science was established in 1962 by Shiksha Mandal, with the prime objective of catering science education at Wardha. It is grant-in-aid college affiliated to Rashtrasant Tukadoji Maharaj Nagpur University, Nagpur and is recognized by UGC 2(f) and 12(B). It is a Linguistic Minority institution offering undergraduate, postgraduate and Ph.D. programmes in science.
The college was the first institution to be accredited in the entire Vidarbha in 1999 and
recipient of three stars (***) by NAAC. There after it was again the first to be re-accredited in2006. It has recently been accredited by NAAC with the prestigious 'A' grade. The institution has a CGPA of 3.21 to its credit which is the second highest in Maharashtra, barring a fewcolleges in Mumbai. This is the very first college in entire Vidarbha that underwent the third meticulous cycle of accreditation.
Prior to this achievement, the college has already been honoured with a status of College with Potential for Excellence (CPE) by UGC, New Delhi and selected under 'Star College Scheme by Govt. of India.
Since its inception in 1962, the college has been progressing by leaps and bounds. The number of PG courses, Add-On courses, Ph.D. programmes, research facilities, recognized laboratories have enhanced. It is worth mentioning that more and more students from other Universities have started getting admitted to the college.
---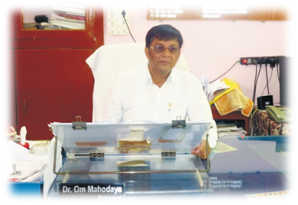 Shiksha Mandal's  J.B.College of Science (JBCS) is a pioneer institute of Maharashtra started in 1962. During the period of last 10 years; JBCS has grown up rapidly by leaps and bounds, emerging as one of the leading institute of its kind in entire Maharashtra. The institute has been conferred with many coveted awards and prestigious achievements. It's our proud privilege having bestowed upon Grade A (CGPA 3.21) by NAAC, Bangaluru and Star Status by DBT, New Delhi on us. We have been enjoying two phases of CPE. We have also been rated No.1 in Vidarbha by CAREERS360- online magazine. We could soar high and were able to achieve these. The sole aim of JBCS and our parent organization- Shiksha Mandal is not only to bring the institute on the national map but also to make our students recognizable among the Science fraternity. Last year, around 15 students who could get through JAM are pursuing higher education in various prestigious IITs and NITs, MNCs and industries such as Wipro, TCS, Reliance…………etc could absorb overall 100 students during last 5 years from JBCS. The selected students are making their presence felt through their phenomenal contribution in the industry.
JBCS runs UG courses (BSc), PG programs (MSc), Ph.D. and Junior wing (Std. XI & XII) too.
At this juncture, we are stepping towards academic autonomy from coming session. I believe, this landmark stride will not only open new avenue for JB''ians but will also promote our students towards the new horizon, creating a road-map to fulfill the Nations' needs.
We are committed, determined, honest and focused to our goal to achieve the glorious path of success ahead. We have indomitable courage and invincible faith in our abilities.
Dr. Om Mahodaya
Principal
Jankidevi Bajaj College of Science, Wardha